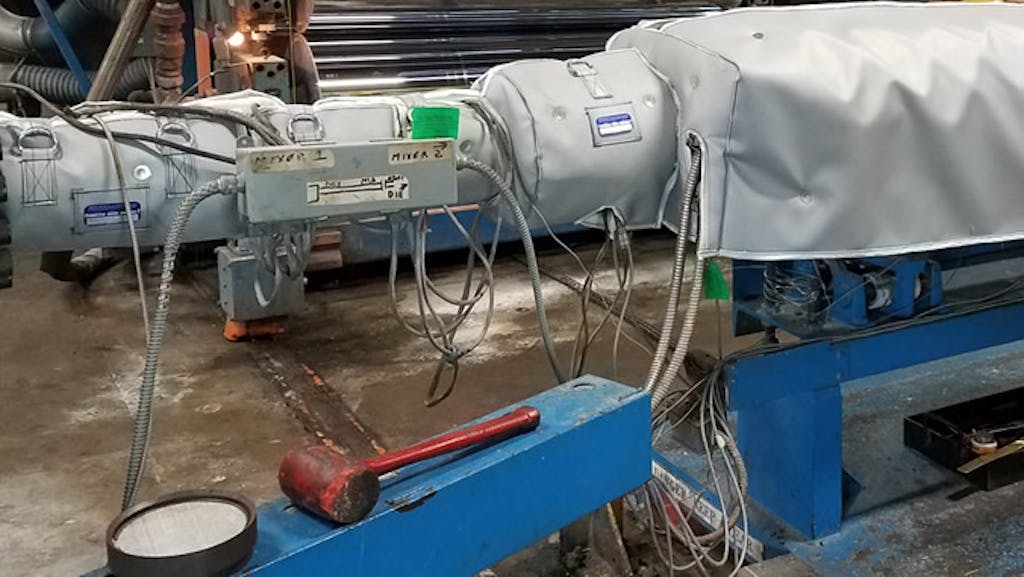 Shannon Global Energy Solutions has developed and tested a proprietary thermal removable and reusable insulation blanket, LT550SG, to improve safety for owners and operators of injection molding equipment. Omaha, Neb., Airlite Plastics Co. – a provider of customized solutions for injection molded packaging, including decorating and product design – has installed the Shannon reusable insulation blanket on one of the company's plastics extrusion lines in Nazareth, Pa., to improve safety and reduce ambient heat. The reusable blankets cover a Davis-Standard Extruder, extrusion die and related piping. Airlite produces, among other things, containers and lids from FDA-approved plastic resins and custom, proprietary package designs.
Associated Steam spearheaded the project that also included design and installation of Shannon reusable blanket model LT450SS for the Pennsylvania plant's steam boiler and accumulator. Airlite's Pennsylvania facility is one of three plants the company operates, which collectively process 65 million pounds of plastic each year.
"We, then, began a sidebar discussion about extruders," adds Ron Sibulsky, a manufacturer's representative for Associated Steam Specialty Co. "Airlite's sheet extrusion dies are a pretty big chunk of metal that heats up to 400 degrees Fahrenheit; their operator stands above the equipment, so the dies put a lot of heat into the air."
With the success of the initial project, Airlite Plastics Co. plans to purchase and install Shannon reusable insulation blankets for the Pennsylvania plant's remaining lines.
Read more about this in Plastics Technology and at Shannon Global Energy Solutions.